PSU-ACC Conducts Salted Egg Training in Barangay Pangapisan, Alaminos City
March 25, 2021– The Pangasinan State University-Alaminos City Campus (PSU-ACC)  conducted a two-day Salted Egg Training through its Extension Services unit. This livelihood Skills Training was made possible through the partnership between the LGU Alaminos – Barangay Pangapisan and PSU-ACC under the leadership of Dr. Renato E. Salcedo and Extension Services Coordinator, Ms. Jocelyn S. De Vera.
This training aims to provide a livelihood to the residents of Barangay Pangapisan, led by Barangay Head Zenaida Orfinada. Also held during the said training was the recognition of female frontliners in celebration of National Women's Month in March.
MORINGA-ling Extension Activity Launched
December 14, 2021– As part of its extension activity, the non-teaching staff of  Pangasinan State University-Alaminos City Campus conducted "MORINGA-ling Extension Activity" for the members of 4'Ps, Barangay Nutrition Scholars, KALIPI (Kalipunan ng Liping Pilipina) and ERPAT (Empowerment and Reaffirmation of Paternal Abilities) at Plaza Enrique Braganza in Alaminos City, Pangasinan.
The Moringa-ling Extension Activity aims to teach everyone the importance and various benefits of 'moringa' or 'malunggay'. They were also taught how to make polvoron as their livelihood.
Present during the activity were Dr. Jenylyn V. Oboza (Campus Executive Director), Dr. Jocelyn De Vera (Coordinator of the Extension Services), Prof. Rene Cacho (Administrative Officer), Ms. Michelle Lacson (Campus Nurse), Ms. Judith Tolentino, the speaker in the activity, Virginia Francisco (Nutrition Officer II), and faculty and staff from PSU- Alaminos City Campus.
The Founder of Moringa Philippines Foundation, Mrs. Bernadette Estrella Arellano, delivered a talk on on the proper way of planting Moringa plants and discussed their nutritional value during the said activity. With her was  Dr. Oliver Caasi of the Integrated Agriculture Research Center. 
City Mayor Arth Bryan C. Celeste thanked PSU-ACC for conducting such an extension activity.
To promote a more robust culture of research, the Research and Extension Unit of the campus...
Community Pantry Established
Anchored on Pangasinan State University's Core Value of Social and Environmental Responsiveness, Alaminos City Campus (ACC) established a community pantry in Brgy. Bisocol, Alaminos City where residents can freely take as much goods as they needed.
Barangay Captain Bernardino Humilde expressed his thanks to ACC and to all the donors who unselfishly shared their assistance to the people of Brgy. Bisocol during the COVID-19 pandemic.
The community pantry or food bank was started by Ana Patricia Non in Maginhawa Street, Quezon City on April 14, 2021. Non stationed a small bamboo cart with groceries and a simple sign that said, "Magbigay ayon sa kakayahan, kumuha batay sa pangangailangan" (Give what you can, take what you need.)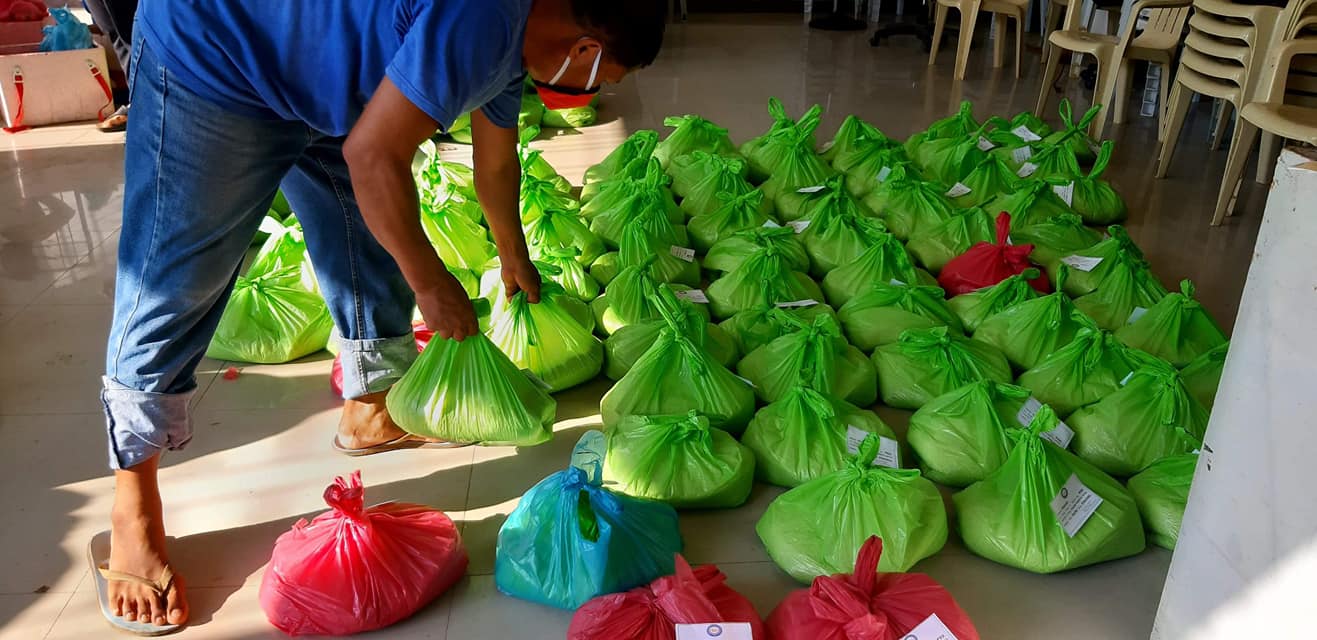 Salute to Frontliners, the Heroes of Today
April 3, 2020– In recognition of the sacrifices amidst the dangers that frontliners are facing just to deliver much needed services by their fellow Filipinos, Pangasinan State University-Alaminos City Campus (PSU-ACC) family initiated a donation drive where goods and food packs were provided to them.
This donation drive is part of PSU-ACC's responsibility to provide assistance to the community especially during disasters and pandemic.  
Shown in the picture are employees from the local government unit of Alaminos City together with the faculty and staff of PSU-ACC.
Project TUBAYON- Tulong Sabay Ahon
May 13, 2020– The faculty, staff, and student-volunteers of Pangasinan State University-Alaminos City Campus (PSU-ACC) extended their help to students who were heavily affected by the Enhanced Community Quarantine during the onslaught of COVID-19 through its Project TUBAYON. They went to Mabini, Burgos, Dasol, Agno, Bani, Anda and Bolinao.
Project Tubayon was spearheaded by the Student Services Unit, Faculty Club, and the Supreme Student Council (SSC) of the campus.
Indeed, volunteerism and generosity are what we need to overcome the effects of this pandemic.
Gender And Development(GAD)
Female Frontliners Recognized and Honored
To give recognition and honor to the female frontline workers of Brgy. Pangapisan, Alaminos City, the Extension Unit of Alaminos City Campus distributed t-shirts in line with the celebration of National Women's Month last March 25, 2021
This activity was attended by barangay officials in Pangapisan and some faculty and staff of the campus. Shown in the photo are Mrs. Chenee Marie Cacho (rightmost) and Dr. Renato E. Salcedo (leftmost) together with the group of women frontline workers headed by Ms. Marie Ginez. 
PSU-GAD honors WonderJuanas in 2022 NWMC
Celebrating womanhood and greater gender equality, the Pangasinan State University Gender and Development (GAD) unit spearheaded a culminating activity for National Women's Month on March 25 at the Dr. Telesforo N. Boquiren Convention Hall with the theme 'We Make Change Work for Women.'
This activity was led by the Research, Extension, Innovation, and Gender Unit of the University through its Vice President, Dr. Paulo V. Cenas and GAD Director, Dr. Gilbert P. Moralista together with NSTP Director, Dr. Romary R. Lincod and Student and Alumni Affairs Director, Dr. Celeste T. Mercado. 
"PSU has always upheld women's rights and acknowledged them as agents of change. The program also highlights the gains and achievements of women as the country works towards the achievement of gender equality and women empowerment," Dr. Moralista underscored.
Among the guests invited were prominent figures in the province and staunch advocates of women empowerment, to wit: former GMA 7 anchor and recently appointed JCI-Dagupan President, Hon. Charisse Mae C. Victorio and Urdaneta City's pride creative director, Ms. Glademir Echavarre.
The 2022 NWMC was culminated with a rich showcase of talents and prowess through a cosplay competition featuring remarkable women in Philippine history, a musical composition and rendition contest, and Search for Miss GAD Advocate.
PSU through its GAD and NSTP remains a stalwart institution in advancing women empowerment reflected in its successive university-wide activities, creating platforms for active virtual and facilitated discussions of relevant issues concerning gaps and issues among women in society.
PSU stands firm in its advocacy for continuously empowering women as prime movers of sustainable and responsive development and as builders of a society where gender equality permeates as a shared value and not a means of tolerance.
PSU-ACC's Student-Volunteers Join JCI Liberation and JCI Hundred Islands' Twinning Project 
Student-volunteers from the campus together with the JCI Liberation of Lingayen and JCI Hundred Islands of Alaminos conducted a tree-planting activity at PSU, Alaminos City Campus Eco park. The group has planted mahogany seedlings in scattered areas at the said park.
Also present during the activity were JCI Liberation President Mr. Mark Gerry Oblanca, JCI Hundred Island President Lyn Rabanal, Dr. Renato E. Salcedo (Campus Executive Director), Mr. Jelson Ugalde (NSTP Coordinator), Jocelyn S. De Vera (Extension Coordinator).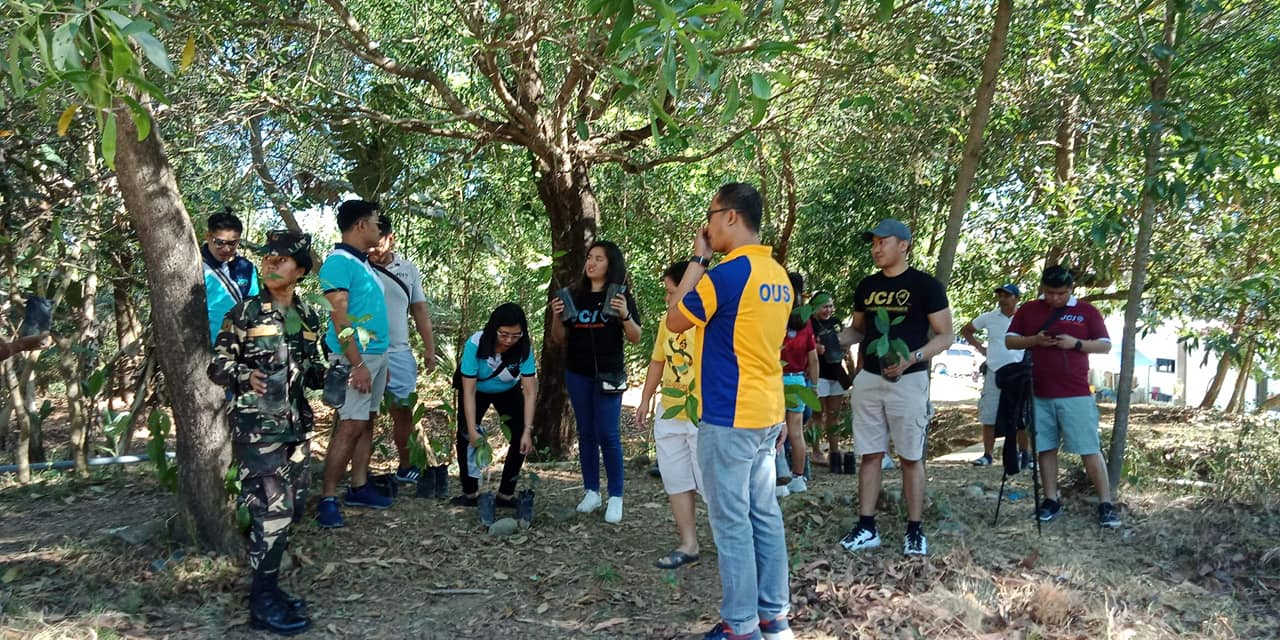 PSU-ACC Conducts Coastal  Clean-Up
The Pangasinan State University-Alaminos City Campus conducted a coastal clean-up drive with the help of volunteer students. The coastal clean-up was held at the Hundred Islands. This activity is through the partnership of the university and the local government of Alaminos City Pangasinan.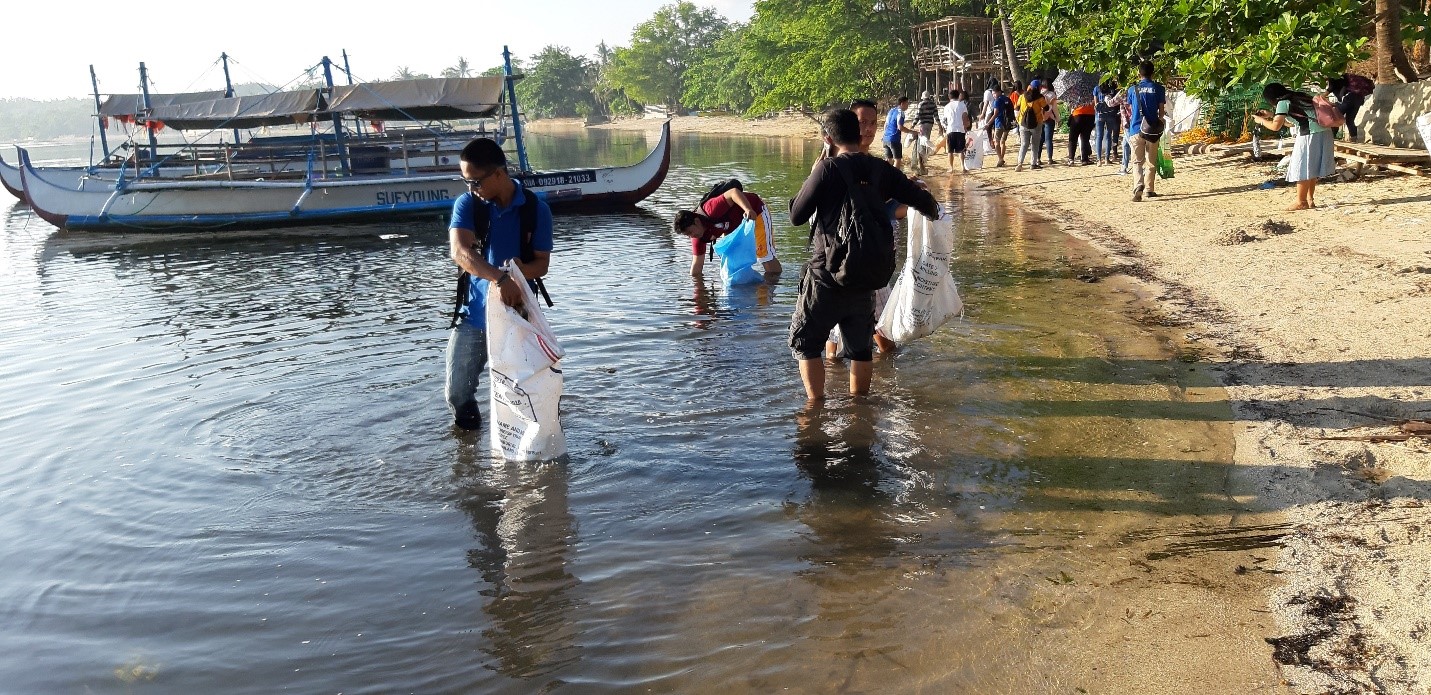 On University's Environmental Responsiveness
ACC Adopts an Island in Alaminos City
Living by its Core Value of Social and Environmental Responsiveness, Pangasinan State University-Alaminos City Campus (PSU-ACC) adopted an island named "Fire Tree island" in the famous Hundred Islands of Alaminos City.
The Technical Working Group (TWG) headed by then Campus Executive Director Dr. Armando D. Junio with Prof. Rene D. Cacho, Dr. Christopher Cocal, Mr. Jelson Ugalde, Mrs. Jocelyn S. De Vera, Engr. Bonifacio Martinez, and City General Services Office (CGSO) Officials of LGU Alaminos conducted an initial inspection last August 5, 2015. The said TWG identified possible areas to plant fire trees and docking sites.
On September 9, 2015, PSUnians once again visited the adopted island and conducted tree-planting and clean-up drive.
VP Cenas presets the System for Smart Tourism Project
Alaminos City is known for its famous Hundred Islands National Park, progressing economy, warm people, and rich culture. Its commitment to development, especially in the tourism industry, continuously brings reforms to the city's local economy and its people's lives. With this, Vice President Paulo V. Cenas of Pangasinan State University, introduced to the Department Heads of LGU Alaminos, Tourism Officers, and Boatmen of the Hundred Islands National Park the contents of the System for the Smart Tourism Project.
According to Dr. Cenas, transactions going to the Hundred Islands will be accelerated using the latest technology. The one-click booking processes and registrations will surely be enjoyed by travelers. Likewise, the latest footage of the Hundred Island using this system will surely create attractions for nature lovers as well.