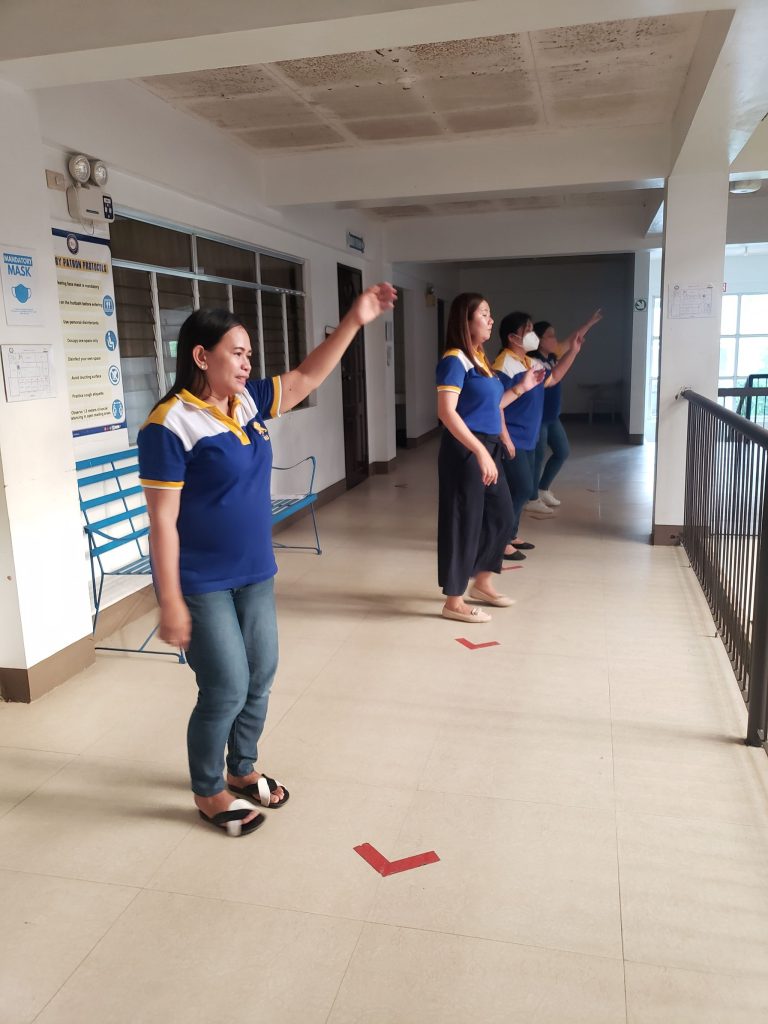 The Pangasinan State University Alaminos City Campus (PSU-ACC) teaching and non-teaching personnel participated in the health and wellness program of the Medical and Dental Office. The program includes online meditation, in-person Zumba dancing, and online yoga. These activities are held every Monday of the month to improve the health and well-being of PSU-ACC personnel and students, and to optimize their performance and productivity.
The Zumba dancing is in partnership with the Sports Coordinator, who provides steps that could improve the proper form and posture of the participants. The online meditation and yoga sessions are led by certified instructors, who guide the participants through breathing exercises, relaxation techniques, and body movements. These activities aim to reduce stress, enhance mood, and promote mental and physical health.
Following the program, health profiling of personnel is also done weekly to ensure a healthy mind and body among the employees. The height, weight, blood pressure, and Body Mass Index (BMI) are monitored quarterly. The Medical and Dental Office also provides health tips and advice to the personnel and encourages them to adopt a healthy lifestyle.
Under the leadership of Dr. Jenylyn V. Oboza, Campus Executive Director (CED), the program manages to continue its operation despite the pandemic and to make the personnel feel safe and secure when it comes to their health.
The health and wellness program is part of the Campus' efforts to uphold the University's core values of excellence, integrity, and service, and to foster a positive and productive work environment.