Through the Office of the Quality Assurance (QA) Coordinator, PSU-ACC hosted the second day of the Training on Workshop on 5S Quality Workplace at the Audio Visual Room (AVR), Purita Braganza Building, on October 25, 2022.
Campus Executive Director Dr Jenylyn V. Oboza first discussed the Development of Quality Workplace Standards, wherein it tackles the integration of the 5S (seiri, seiton, seiso, seiketsu, and shitsuke) theories into the campus. The members of the 5S team were then assigned afterwards.
Furthermore, the PSU personnel were divided into sub-teams to craft the plan and application of Quality Workplace Standards (QWS) to the Pangasinan State University Alaminos City Campus (PSU-ACC).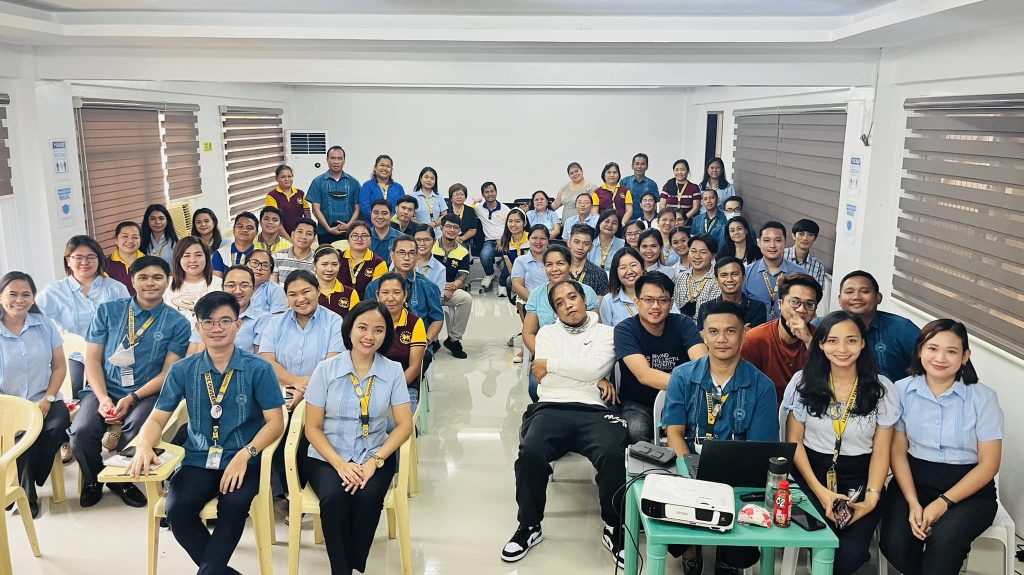 𝘏𝘪𝘴𝘵𝘰𝘳𝘺 𝘪𝘯 𝘵𝘩𝘦 𝘮𝘢𝘬𝘪𝘯𝘨
PSU-ACC was set to be the pilot campus to implement the 5S workplace standard through the initiative of former Campus Executive Director Dr Renato E. Salcedo.
In preparation for this, the PSU-ACC workforce benchmarked the local government unit (LGU) of Tanauan City last August 5, 2022, to adopt the workplace standards following the International Organization for Standardization (ISO 90001:2015).
Continuous improvement is the "holy grail" of Pangasinan State University. The university earns national and international quality assurance distinctions such as the Philippine Quality Award, QS Stars, and ISO 90001:2015 – Quality Management System (QMS). It is relevant to incorporate quality workplace standards into the standards of the aforementioned accrediting agencies.
The approved standards will be enforced on the campus at once and will soon be presented and implemented at the University level.